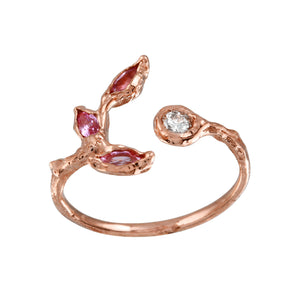 A trio of pink sapphires with a single champagne diamond. Pink sapphires are a gentle precious stone that encourages feelings of love, forgiveness, acceptance and release. A diamond gives its wearer resilience and strength.
Set on 14k Rose gold. Handmade with love~*
Please allow 2-3 weeks to ship, depending on availability due to its handmade nature.